Bleeding Gums Therapy in
Springwood & Neighbouring Communities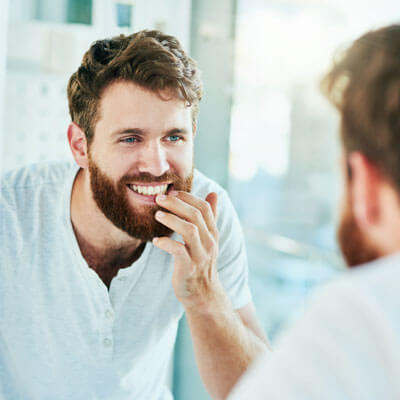 Bleeding gums may be a sign of a serious oral health problem that should not be ignored. At our practice, we take a comprehensive approach to treating bleeding gums and gum disease.
Our team of experienced professionals
uses the latest technology and techniques to help our patients achieve healthy, happy smiles.
Understanding the Causes of Bleeding Gums
At 32 Dental Lane, we offer comprehensive care for bleeding gums, which is a common sign of gum disease resulting from plaque buildup on your teeth and gums. However, other factors, such as pregnancy, brushing too hard, using a toothbrush with hard bristles, hormonal changes, and certain medications, may also increase the likelihood of bleeding gums.
Prevention and Care Options
Ignoring bleeding gums may be detrimental to your oral health, as it could lead to tooth loss and other serious problems. Therefore, it is crucial to take preventative measures, such as regular brushing and flossing with a soft-bristled toothbrush, as well as regularly scheduled check-ups and cleanings with your dentist.
If you are currently experiencing bleeding gums, our team of experienced dental professionals will assess your situation and provide the best course of care tailored to your specific needs. Depending on the severity of your gum disease, options may include a professional cleaning, improved oral hygiene habits, or other interventions.
Benefits of Care With Us
When you choose our practice for bleeding gums therapy, you can expect compassionate care from a team of professionals dedicated to your best oral health. We use the latest technology and techniques to ensure the best possible results for our patients.
Book Your Appointment Today
Don't wait until it's too late; book a check-up with us today, and take the first step towards achieving your optimal oral health goals.

Bleeding Gums Therapy in Springwood, Rochdale & Underwood QLD | (07) 3299-2775