Children's Dental in Springwood & Neighbouring Communities
Establishing Trust
At 32 Dental Lane, our first goal in treating children is to establish trust. We want to provide kids with enjoyable dental experiences to instill a positive attitude about getting lifelong dental care. We don't rush, and we let the child set the tone. In some cases, the goal is to get the child to open their mouth so we can have a look—and that's fine!
Our aim is to ensure that every child feels safe and comfortable with us in the environment. That may mean allowing them to sit on a parent's lap in the chair, or breaking the visit into multiple appointments. It all depends on the individual child, and we don't categorise kids by age because every child is different. We simply tailor care to how your child responds at this visit.
NEW PATIENTS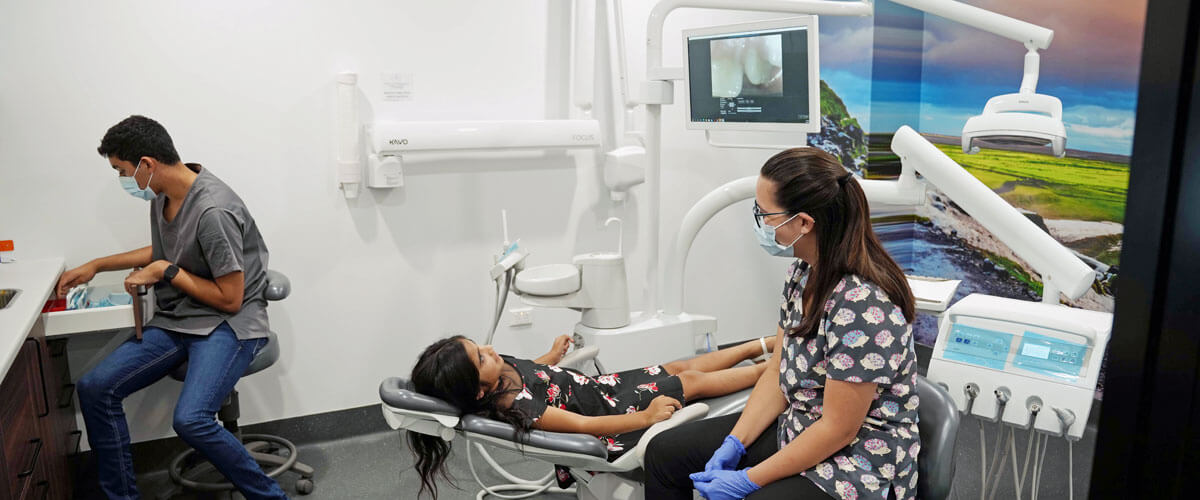 Check-up Appointment
Assuming your child is comfortable and will open their mouth, their check-up visit will include a thorough examination, X-rays, scale and clean, and fluoride. If we discover issues during the examination, we will explain them to you and your child, and show you on the images where any cavities are located. If hygiene needs to be improved, we'll explain and demonstrate how to do that.
Treatment Plan
If there are fillings or other issues that require additional appointments, we will create a treatment plan. Based on your child's comfort level, we may only schedule one filling at a time. In addition to fillings, we do stainless steel crowns, composite crowns and extractions as needed. We will thoroughly explain any recommendations we make, so you understand why they are needed.
We'll print out the treatment plan for you, and we'll let you know the costs. We take the Child Dental Benefits Schedule, and we'll verify your child's eligibility if you're unsure. We'll let you know what Medicare covers and what your costs will be.
If the dentist has identified orthodontic issues, we'll discuss the various options and costs. We'll complete any other treatments before beginning orthodontic work.
Book Today
Contact us today to schedule care for your child.

Children's Dentistry in Springwood, Rochdale & Underwood, QLD | (07) 3299-2775