Root Canal Treatment in Springwood & Neighbouring Communities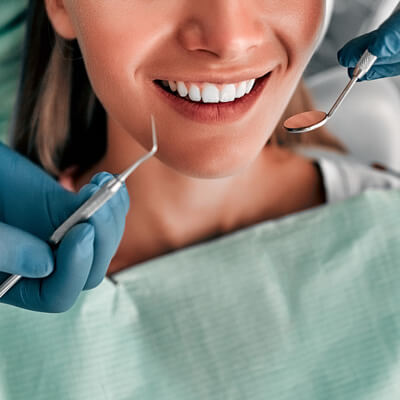 While nobody likes to hear that they need a root canal, fortunately, this treatment isn't the scary or painful procedure that was performed in years past. So what exactly is it? If you have a large cavity in your teeth, root canal treatment (RCT) at 32 Dental Lane is the treatment of choice to get out of pain and preserve your natural teeth. A root canal removes infected tissue from the tooth's roots beneath the gums. This is done to:
Save the part of the tooth above the gums
Minimise the risk of further damage
Prevent tooth loss entirely, requiring more extensive and costly treatment
Frequently Asked Questions
Yes, this treatment is covered if your health fund has major dental coverage. The Child Dental Benefit Scheme (CDBS) also covers root canals for children who are eligible for the Medicare benefit.
The minimum life expectancy is about 10 years.
Restore Your Smile
We want to help alleviate your pain and renovate your smile. Contact 32 Dental Lane today to schedule an appointment!
CONTACT US

Root Canal Treatment in Springwood, Rochdale & Underwood QLD | (07) 3299-2775