Check-up & Cleans in
Springwood & Neighbouring Communities
Is it time to give your teeth a tune-up? Just as taking your vehicle in to get it serviced at regular intervals can keep it performing great, coming in for regular check-ups can help keep your smile in tip-top condition!
When you make an appointment for a check-up and clean at 32 Dental Lane, we will send you medical history forms that you can complete and submit before coming in. You also have the option of completing the medical history in our practice, either on an iPad or, if you prefer, on paper. Our staff will be happy to help you.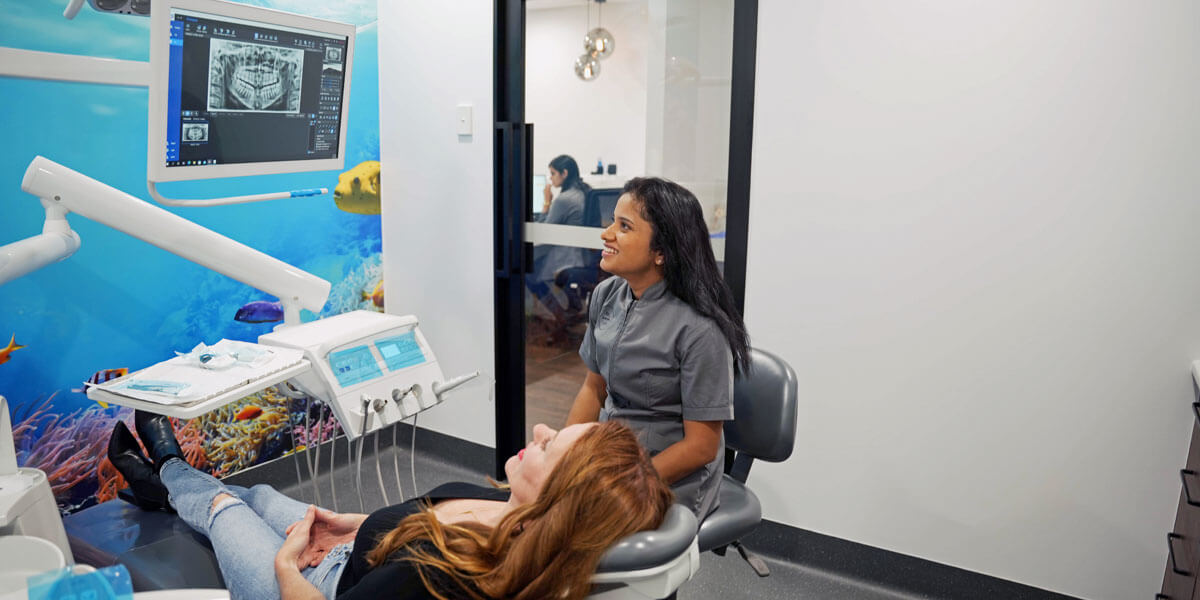 The Process
The dentist will start with a thorough examination to locate any cavities or other areas of concern. We use an intraoral camera to take digital photos of your teeth, external X-rays, and panoramic (OPG) X-rays. We also have a DIAGNOcam, a state-of-the-art instrument that detects cavities. Because all this is done digitally, we can show you the images immediately so you understand what's going on with your teeth, where any cavities are, and what we must do to correct any problems.
After the exam, we will do a scale and clean at this appointment. We will use a soft plaque-disclosing agent before the cleaning for kids and some adults to show areas where brushing is lacking. We use an AIRFLOW® machine to remove plaque and stains and a traditional method to remove calculus. We end with a fluoride treatment for all patients.
Finally, we take intraoral photos after your cleaning so that we can show you the before and after photos. This helps patients understand the importance of proper oral hygiene and care.
No More Gooey Impressions
With the addition of our intraoral scanner, patients no longer have to deal with gooey, traditional impressions, which often cause gagging. Providing the intraoral scanner makes our patients much happier! Plus, it just takes about 15 to 20 seconds to take a mouth scan.
The Importance of Education
Your check-up and clean appointment is comprehensive and usually takes 3o to 45 minutes. We strive to educate patients about their oral health and what they can do to improve it.
Our digital photos, X-rays, and DIAGNOcam results can be displayed on one large screen, so we can show you exactly where problems are and help you understand why our recommendations are.
Keep Your Smile in Prime Condition
Contact us today to book your check-up and clean appointment!

Check-up & Cleans in Springwood, Rochdale & Underwood QLD | (07) 3299-2775