Meet Dr Sumit Sachdeva (Dentist)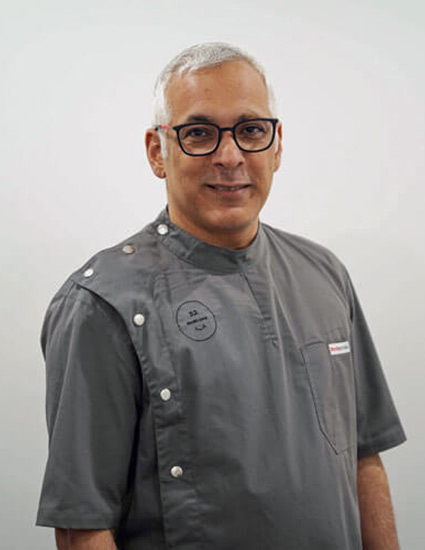 As a child, Dr Sumit lost one of his permanent teeth. Having to make many trips to the dentist to complete the restoration, he began to enjoy learning about the process and decided he wanted to help others enjoy their natural smile for as long as possible. He set out to become a dentist, and the rest is history!
Dr Sumit received his Bachelor of Dental Surgery and continues to take professional development courses to provide patients with the best possible care. Recently, he's completed training in regards to dental implants, 3D imaging, and oral surgery.
When he isn't crafting beautiful smiles in the practice, he enjoys playing soccer, making musical and four-wheel driving as well as hiking. You can also find him spending time with his dog, Rio, or cheering on his son during races.
EEXPLORE OUR SERVICES

Book Today
Learn more about him when you book a visit with us. He looks forward to welcoming you into the practice.

Dr Sumit Sachdeva (Dentist) | (07) 3299-2775