Restorative Dentistry in
Springwood & Neighbouring Communities
If you'd like to refresh your appearance by rejuvenating your smile, we offer an array of restorative dentistry services at
32 Dental Lane
!
Bridges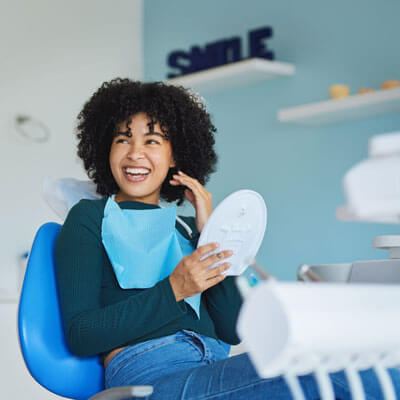 A bridge is an appliance used to replace a missing tooth or teeth. A crown is placed on the teeth on each side of the missing teeth, with an artificial tooth (or teeth) connected to the crowns to "bridge" the gap.
Crowns
Also referred to as a cap, a crown is a type of restoration placed on a damaged or weak tooth. A crown can restore a tooth's shape, size, and strength.
Implants
Dental implants are artificial tooth roots surgically implanted into the jaw that support a restoration for one or more missing teeth. Implants are long-lasting and durable.
Veneers
If your teeth are gapped, stained, irregularly shaped, or chipped, veneers can improve the appearance of your smile. These thin coverings are bonded to the front surface of the teeth, mainly for cosmetic reasons.
Full & Partial Dentures
Dentures are one of the most straightforward ways to replace your missing teeth. Full and partial dentures are custom-made removable prosthetics that can replace all or several teeth at one time. Today's dentures are both comfortable and aesthetically enhancing.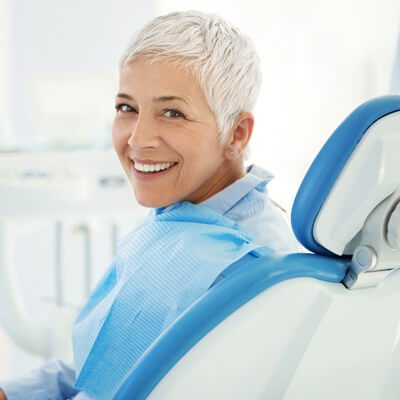 Giving Seniors Something to Smile About
At our practice, we want to help seniors celebrate their smiles well into their golden years. That's why we are pleased to offer special programs to help them get the dental care they need. Seniors can also take advantage of free consultations for all treatments.
Nervous About Getting Dental Care?
Don't let dental anxiety stop you from restoring your smile. We have options for nervous patients, including nitrous oxide, so you can get the dental services you need and be comfortable doing so!
Schedule a Consultation
Not sure what you need, but want to improve your smile or functionality of your teeth? Come for a visit to talk about your goals or what is causing issues. We can recommend a treatment plan. We'll let you know any alternative options, so you can find a solution that suits your budget and preferences. Contact us today to book!

Restorative Dentistry in Springwood, Rochdale & Underwood QLD | (07) 3299-2775