Dental Implants in Springwood & Neighbouring Communities
Do you refrain from smiling in photos or social situations due to missing teeth? We can help you change that thanks to dental implants at
32 Dental Lane
! We offer in-house placement and restoration of dental implants.
An implant is a permanently fixed option—a screw (or post) primarily made of titanium that is inserted into the jawbone. A crown or other restoration is then placed on top. An implant can replace either a single missing tooth or multiple missing teeth or is even used in cases where no teeth are present in the mouth.
What Are the Benefits?
An implant is the next best thing to your natural teeth. It is one of the best replacement forms because you are not touching any of the adjoining teeth or the structure. An implant is also much stronger than any other tooth replacement option, like a denture. Because an implant is a fixed option, you don't have to put it in and take it out like you would with a denture.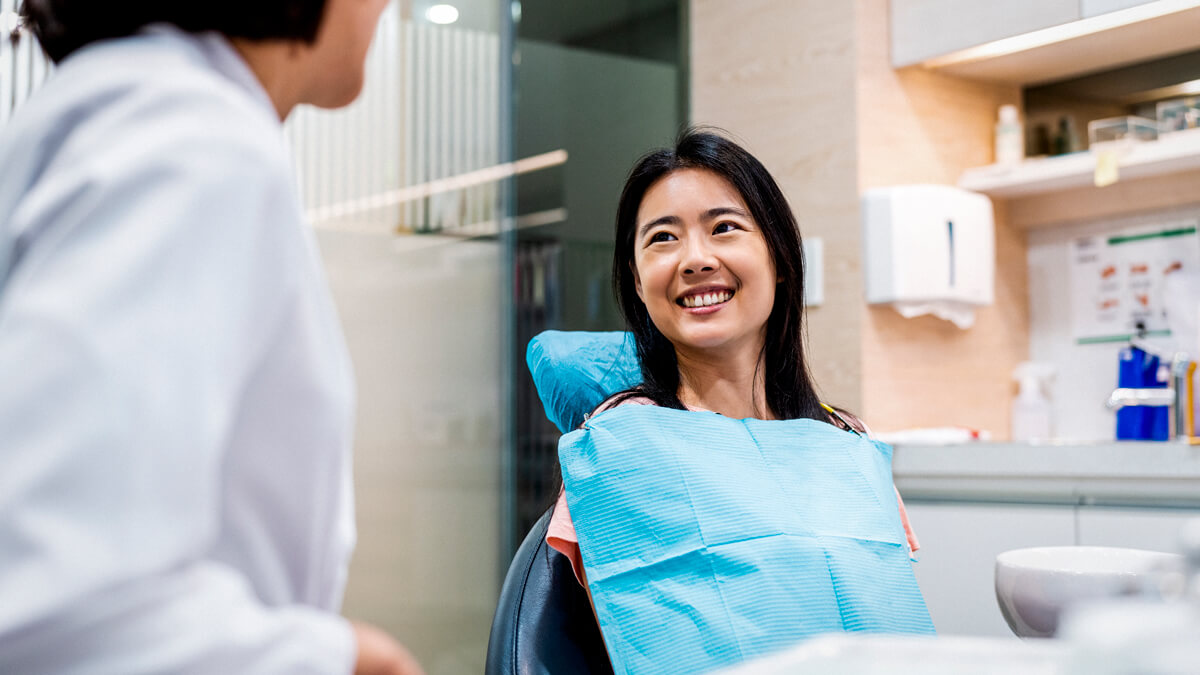 The Process
This complex and slow process can't be rushed, so we explain everything—including the time and costs involved—before getting consent to begin.
Many factors can impact the success of dental implants, so the first step is to ensure that you are medically fit enough for the procedure. At this point, we will discuss all the alternatives and costs involved.
Next, we'll get CBCT (cone-beam computed tomography) X-rays. These are important, as they will tell us a lot about whether there is enough bone for us to do the implant. We do not do CBCT X-rays on-site, so we will refer you out for those. Once we have them back, we'll sit down with you and discuss the procedure and costs.
Once you have consented, the dentist will begin the first stage, which is placing the implant itself. We normally place stitches so the gums can heal. If it's a front tooth, you'll receive a temporary replacement on the same day. We'll also give you post-op instructions, including pain management, and check on you the next day; then, we'll leave you alone for about four to five months.
Please allow at least an hour for the implant placement during this first appointment.
At the end of the four months, we'll test the strength of the implant. If it's strong enough, we'll begin the second stage, which is attaching the crown to the implant. We'll do impressions for the crown, or a bridge or denture. It will take about two weeks to get the restoration, and then we'll put it on the post, and your implant will be complete.
Frequently Asked Questions
How long do dental implants normally last?
Typically, implants can last at least 10 years and often much longer.
No, children are not suitable candidates. You must be at least 21 to get a dental implant.
Will I be sedated during the procedure?
We do not provide IV sedation but will numb the area using local anaesthesia. If you want happy gas, we can arrange for that to be administered.
Love Your Smile
You deserve to smile with confidence. Take that first step towards achieving a stunning smile by booking a complimentary consultation.

Dental Implants in Springwood, Rochdale & Underwood QLD | (07) 3299-2775