Dental Crowns & Bridges in
Springwood & Neighbouring Communities
What Are Crowns?
Unlike veneers, which are glued to the front surface of the tooth, crowns cover the entire tooth like a cap. They are used when there is significant loss of tooth material, when a large filling has failed, when a tooth has a crack, or when a tooth is worn down and a veneer won't work. Crowns are often used after a root canal to protect the integrity of the tooth.
What Are Bridges?
A bridge is used when there is a tooth (or teeth) missing. A crown is placed on the teeth on each side of the missing teeth, with an artificial tooth (or teeth) connected to the crowns to "bridge" the gap.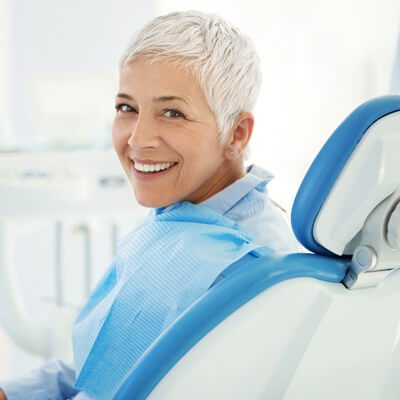 The Process
At 32 Dental Lane, we'll never put a crown on a tooth that has nothing wrong with it. If you need a crown, the process will typically be done in two appointments over a three-week period. At the first appointment, the dentist will reduce the size of your tooth somewhat, so that the crown will fit like a natural tooth. In most cases, we'll make a temporary crown on-site and cement it.
When your custom crown comes back from the lab in two to three weeks, we'll remove the temporary crown and place the permanent crown. We'll make sure it looks good and that your bite feels right to you, then we'll cement it in place.
NEW PATIENTS


Dental Crowns & Bridges in Springwood, Rochdale & Underwood QLD | (07) 3299-2775