Crooked Teeth in Springwood & Neighbouring Communities
Are crooked teeth causing you discomfort or affecting your self-confidence? We're here to help. At
32 Dental Lane
, we offer solutions to help you achieve a straighter, healthier smile to present to the world.
Common Causes
There are many factors that could lead to issues with the alignment of your teeth. These include genetics, poor oral hygiene, and habits like thumb-sucking or tongue-thrusting. Regardless of the cause, crooked teeth may have a negative impact on your oral health, making teeth more difficult to clean and leading to issues with speech and chewing.
Our Services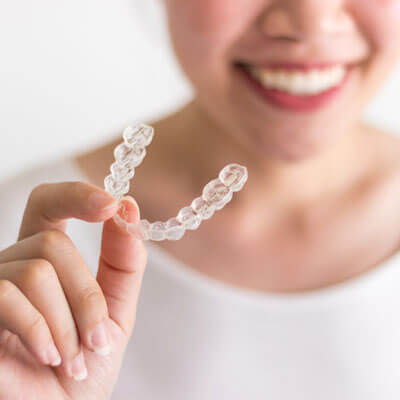 At our clinic, we offer several options to help you straighten your crooked teeth. The most popular choices are clear aligners treatment and braces:
Clear aligners treatment is a discreet and effective option that uses clear aligners to gently straighten teeth over time. It's a popular choice for individuals who want to avoid traditional braces.
Braces are the tried-and-true method for straightening crooked teeth. They use brackets and wires to apply gentle pressure to move the teeth into their proper position over time.
We also offer dental veneers or crowns as options.
Book a Consultation
To determine the best course of action for your crooked teeth, it's important to schedule a consultation with our dentist. During this appointment, we'll discuss your options and create a customised care plan that meets your unique needs.
BOOK ONLINE

Special Offer
We're currently offering a special promotion on clear aligners treatment. For a limited time, you can get clear aligners for only $4,500, all-inclusive. Schedule your consultation today to take advantage of this offer!

Crooked Teeth in Springwood, Rochdale & Underwood QLD | (07) 3299-2775